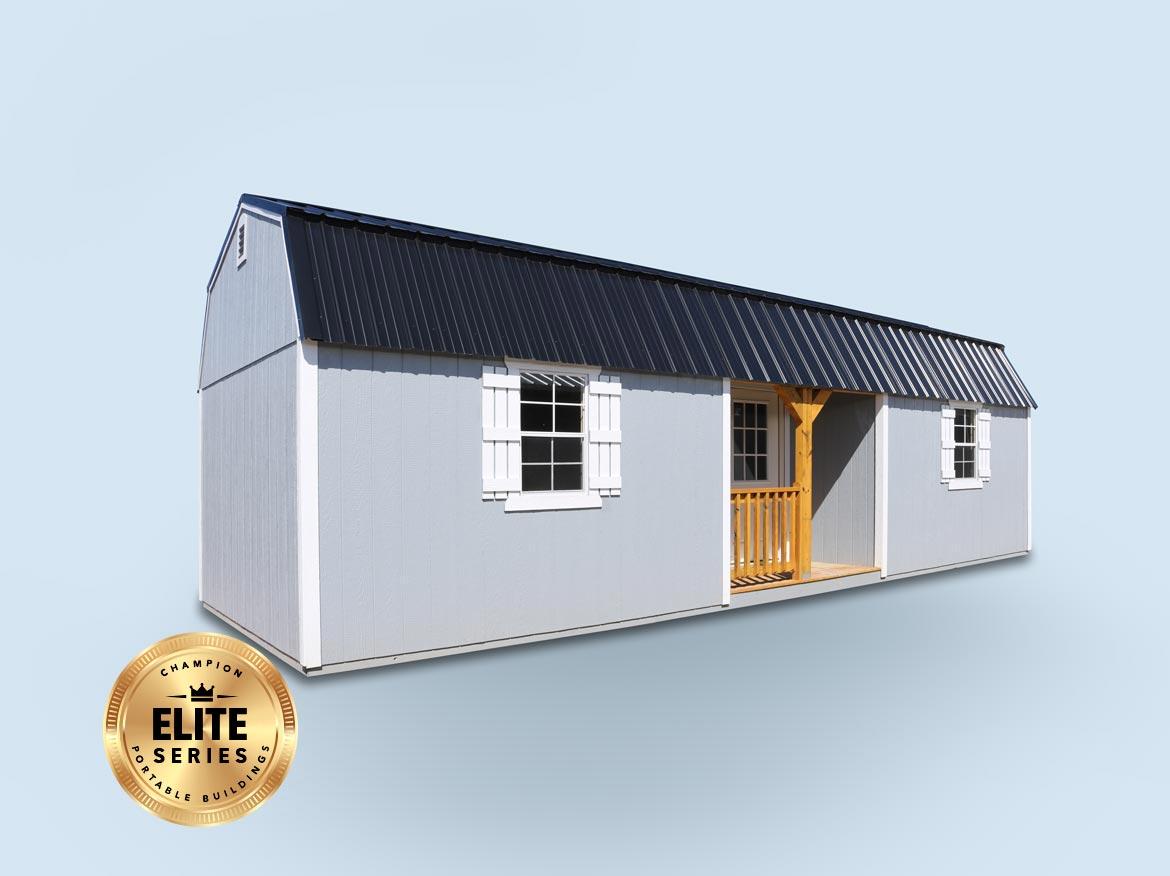 Center Porch Lofted Cabin
Series: Elite
Our Center Porch Lofted Cabin makes a great office studio, she-shed or guest house. The Cabin's porch provides a sheltered entryway while its loft gives extra storage space. It is built with LP SmartSiding and has 30 color options to choose from. All Center Porch Lofted Cabins come with our standard metal roof and the option to upgrade to shingles. Browse our building options to customize your Center Porch Lofted Cabin to your liking. Our upgrades include electrical packages, a variety of doors and window options, and much more. 
Ready to purchase a Champion Center Porch Lofted Cabin Portable Building?
Call 256-522-9772 for a custom quote or find a dealer near you. We make it easy for you to purchase with our affordable Payment Options.
Available Sizes: 
12×24 – 16×60
Features:
– Gambrel Style Roof 
– 4×8 Center Porch
– Loft on Each End
– 9-Lite Door
– Three 2×3 Windows